In June 2022, Sokółka Okna i Drzwi S.A. celebrates its 50th anniversary. On this occasion, we invite our export partners and clients to a special countdown to the 50th anniversary of Sokółka.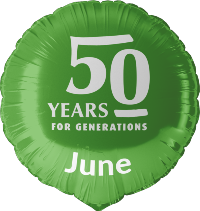 50 years of tradition is a real achievement. For half a century, we have been persistently building and strengthening the position of the leader in the production of premium energy-saving wooden windows and doors. For this long time, we have been changing and modernizing, while maintaining the best traditions of wooden joinery, with respect for the environment and without compromise as to the durability of materials. With the greatest care for the quality of products, we bring a sense of peace and safety to our customers' homes so that they can enjoy the feeling of family warmth. Today, our products decorate the interior of homes in almost all corners of the Globe.
Celebrate with us
We pride ourselves on the 50-year tradition that proves we are a strong, stable partner, and the quality of our products and services is confirmed by hundreds or even thousands of satisfied users of our windows around the world. Grateful for your trust, we have organized a special, jubilee promotional campaign.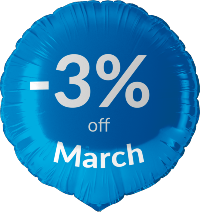 As gratitude to our Partners and export Clients, we offer an anniversary discount for each order placed and confirmed for production as follows
in March 2022 - 3% discount,
in April 2022 - 2% discount,
in May 2022 - 1% discount.
The value of each order placed in the above-mentioned periods will be reduced by the agreed and applicable commercial discount plus the anniversary discount.
---
Additionally, export Partners who place an order for wooden or wooden-aluminium windows at Sokółka Okna Okna i Drzwi before the end of May 2022 * will receive a practical and unique anniversary gift from us:
professional installer bag - for each order that is more than EUR 8,000;
professional unique installer gloves - for each order that is less than EUR 8,000.
* Sokółka Okna i Drzwi reserves the right to change the date of the promotion, if stocks are exhausted.